Dear Grigori Grabovoi!
Happy Birthday to you!!!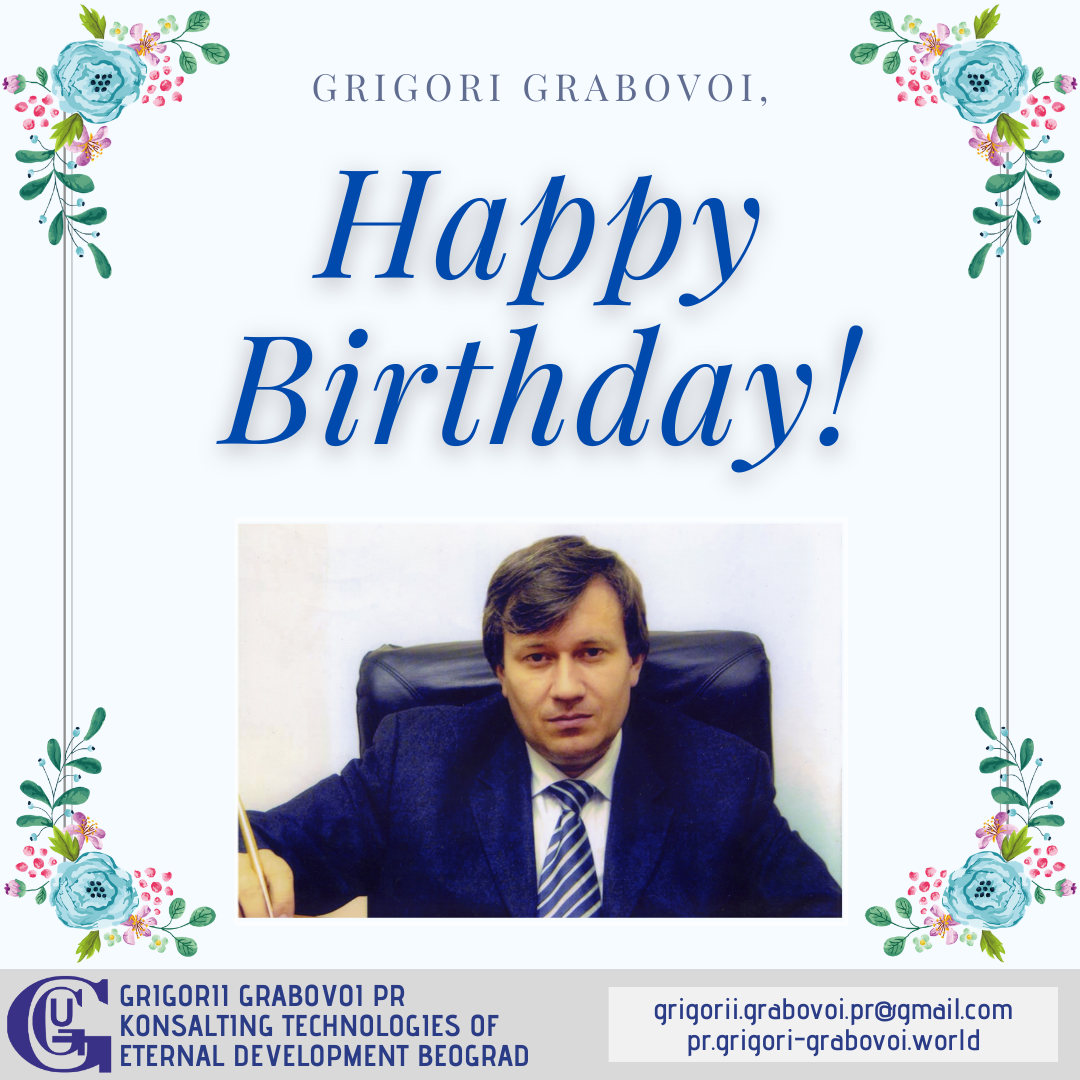 Прозренья свет приходит понемногу
В сознанье пробудившихся людей,
Наука, принимающая Бога,
Становится доступней и нужней.

Ещё бытует в мире заблужденье,
Почти что возведённое в закон,
Что есть угроза перенаселенья
На древнем нашем шарике земном.

Поэтому не могут спать спокойно
Создатели законов мировых,
И до сих пор развязывают войны,
Считая непременным благом их.

Но в нужный срок на Землю явлен гений –
Носитель новых истин и идей,
Принёсший в спящий мир своё Ученье
Для счастья и спасения людей.

Его Ученьем в вечность путь проложен,
Несущий людям свет и благодать,
И ничего на свете нет дороже,
Чем счастье эту истину принять.

В нём решена уже проблема века,
Дан путь спасенья для планеты всей.
Он - в пробужденье Духа человека
С принятием божественных идей.

Всё больше Душ свободу обретает,
Их дух и разум с каждым днём сильней.
Они его сегодня поздравляют
С приходом в Мир для счастья всех людей!

Валентина Пушкарь
14.11.2020 

The light of enlightenment comes in slowly
Into consciousness of the awakened,
Science, in which God's accepted,
Becomes available and needed.

And still there's the delusion in this world,
That's almost brought into the law,
That there's the threat of population overflow
On our ancient Earth's globe.

Therefore there's no peaceful sleeping
For the creators of the world's laws,
And still they are unleashing wars,
As if they are such a blessing.

But in good time on Earth the genius has appeared -
The new truths and ideas carrying,
Bringing into the sleeping world his Teaching
For happiness and salvation of people.

The way into eternity is paved by his Teaching,
Light and blessing to the people it is bringing,
And nothing in the world is more valuable,
Than the happiness of accepting that truth.

The problem of century is solved already in it,
The way of salvation of the entire planet is given.
He - into the awakening of the Spirit of human
With accepting the Divine ideas.

More and more Souls are finding freedom,
With spirit and mind that are stronger with each day,
And so they are greeting him today
With the coming to the World for the happiness of all!

Valentina Pushkar
14.11.2020.

 
Мы желаем Вам вечной, гармоничной жизни и развития!!!
We wish you eternal, harmonious life and development !!!
GRIGORII GRABOVOI PR KONSALTING TECHNOLOGIES OF ETERNAL DEVELOPMENT